Muslims urge Govt to amend statute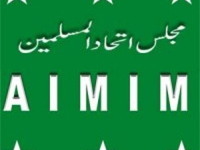 Hyderabad, Feb 9: Urging the Government to take steps to protect their interests, various Muslim groups in the State staged protests and rallies on Tuesday. The Muslim groups urged the government to press for a constitutional amendment for reservations to the community in higher education and jobs, a day after the high court struck down the 4 per cent quota to the community, a third time.The seven-judge bench of the High Court which quashed a state legislation providing reservations to the Muslims disappointed the community in particular and the Cong-ruled state in general.
"When Muslims in Tamil Nadu, Kerala and Karnataka are provided reservations, it is strange that the privilege is being denied to the community in Andhra Pradesh," said Asaduddin Owaisi, Hyderabad MP and president of the Majlis-e-Ittehadul Muslimeen, who thinks the recent verdict as a severe blow to the community.The High Court has set aside one government order and two legislations providing quota to the Muslims in the last six years. According to reports received from across the state, a large number of students, including burqa-clad girls, came on to the streets protesting against the Court's verdict in many towns like Vijayawada and Warangal.
Your feedback is important to us and gives us valuable insights which allow us to continually improve and serve you better. We are ready to hear your feedback
Contact Us