Secret behind 'Puli' title song!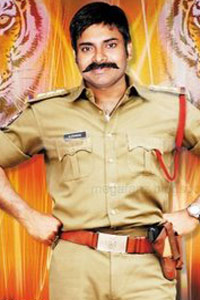 Power star Pawan Kalyan's much awaited movie 'Puli' is still on the sets making the mega fans to still wait few more months. After 'Jalsa,' Pawan Kalyan has taken a very long time of nearly two years in completion of this movie in direction of SJ Suryah under the production of Singanamala Ramesh.

An interesting element attached to this movie 'Puli' is that, nearly a year ago one of the songs has been leaked on internet with western touch and this song has been rated as title song of 'Puli.' This song was downloaded on internet in lakhs of numbers and fans in huge numbers have almost set this song as ring tone showing their affection towards power star. None questioned the genesis of this song and even with most confused lyrics (not in Telugu), this song has been declared a good hit.

A Russian entertainment portal has breaked the jinx behind this lyrics by stating that this so called title song of 'Puli' is neither composed by AR Rahman for 'Puli' nor was it the actual title song. In fact this is one of the most infamous Russian party song which has been misinterpreted by Telugu audience as title song of 'Puli.'

That was the secret behind most confused lyrics behind the song. One who knows Russian language alone can understand the lyrics of this so called 'Puli' title song.


Your feedback is important to us and gives us valuable insights which allow us to continually improve and serve you better. We are ready to hear your feedback
Contact Us