Spice Airhostess molested in flight.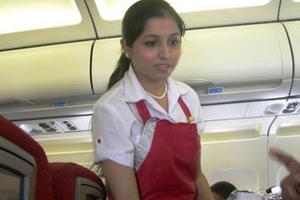 This was a strange incident that came into light yesterday when a Football team of Goa named "Churchill Bothers" has molested an Air Hostess in Spice Jet flight. As per the news, 23 members of this team boarded the flight SG804 from Goa to Kolkata via Mumbai was made forcibly landed in Mumbai by Pilot.

Pilot told that 3 members of the team were misbehaving with the flight crew members and requested assistance from the Central Industrial Security Force and the local police in Mumbai before landing. As per the complaint from pilot, total team was deplaned and taken into custody. Although Air Hostess who is molested is frightened to register a complaint, a portion of football players are threatening to sue the Spice Jet staff for nuisance created out of nothing.
Your feedback is important to us and gives us valuable insights which allow us to continually improve and serve you better. We are ready to hear your feedback
Contact Us