Shock! Pawan Fans Trending 'SigguleniVedha**Vellampalli'
By
Sasi
Mon 28th Jun 2021 11:10 PM IST
Shock! Pawan Fans Trending 'SigguleniVedha**Vellampalli' Hashtag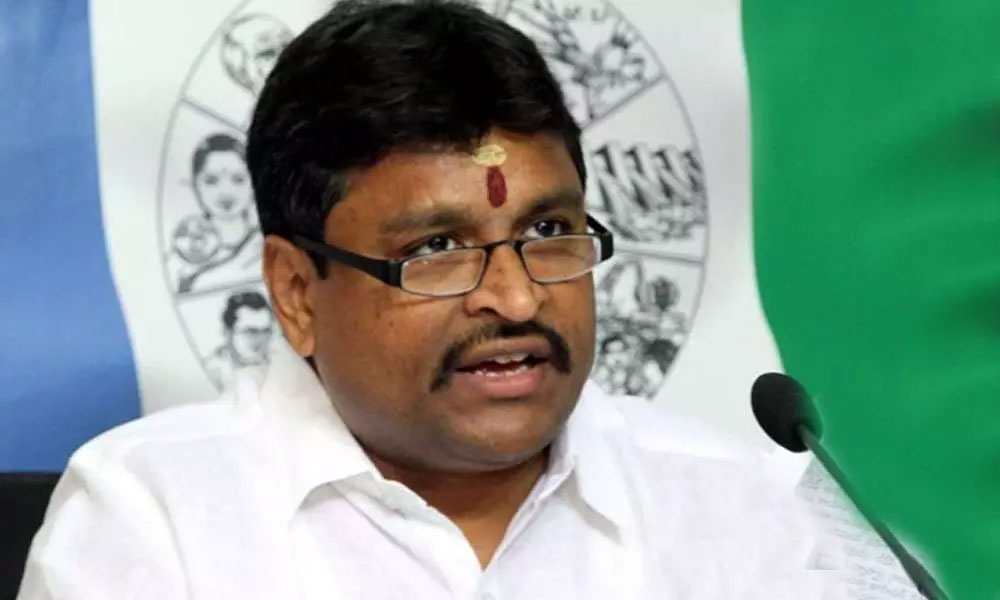 Don't know why Janasena activists have aggressively trended the hashtag #SigguleniVedha**Vellampalli' on Monday. The hashtag trended at national level with more than 15000 tweets displaying the power of Power Star Pawan Kalyan's fans.
It's heard that Vellampalli used the filthy language against Pawan Kalyan and his fans on Monday which led him trolled mercilessly.
Of late, reports are rife that Vellampalli would be ousted from the ministerial body. To make sure his position is safe, Vellampalli blasted at Pawan Kalyan to impress Jagan Reddy. It must be remembered that another Kapu MLA Ambati from the YSRCP abused entire Kapu caste seeking the minister post in the YCP government.
Kapu leaders are seen behaving weird for minister posts in the YCP government. They appeared to be ready to martgage their self-respect in this regard.
Meanwhile, Janasena supporters posted the previous videos of Vellampalli in which he is seen begging Pawan Kalyan for a respectable position in the party. On the other hand, Jana Sainiks are alleging that Vellampalli failed to prevent attacks on temples and disappearance of three lion statues at goddess Durga temple, Vijayawada. They seek the resignation of Vellampalli.
Shock! Pawan Fans Trending 'SigguleniVedha**Vellampalli' - CineJosh
Updated on Tue 29th Jun 2021 06:22 AM IST
Your feedback is important to us and gives us valuable insights which allow us to continually improve and serve you better. We are ready to hear your feedback
Contact Us