How's Athade Srimannarayana Faring?
Athade Srimannarayana Off To Poor Start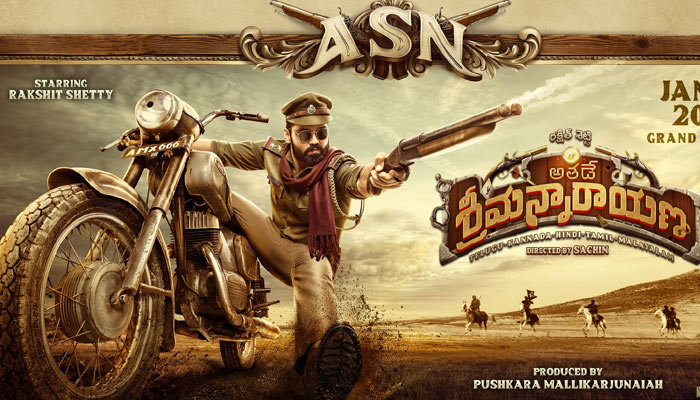 After the humongous success of Baahubali across the country, filmmakers in various languages started making Pan Indian movies. However, most of them failed to impress. After Baahubali, Yash starrer KGF was the only film that did wonders in all the released languages.
Taking inspiration from KGF, Kicha Sudeep who's some popularity down south had come up with a Pan India film Pailwaan which failed miserably. Freshly, another Kannada film that hit the screens is Athade Srimannarayana. Rakshit Shetty and Shanvi Srivastava played lead roles in the commercial potboiler helmed by Sachin Ravi.
Kannada version of the film got overwhelming response from critics and audience alike. Then, how the Telugu version that hit the screens for New Year is faring at the box office. The film is off to poor start here in all the territories. While critics slammed it as an ordinary film, movie buffs are also not showing much importance.
Excess of Kannada flavor and sluggish narration are said to be major reason for the film getting negative response. Interim, Tamil version of the high budget entertainer is gracing theaters tomorrow.
Your feedback is important to us and gives us valuable insights which allow us to continually improve and serve you better. We are ready to hear your feedback
Contact Us