Ramcharan Attacks Aged Star Heroes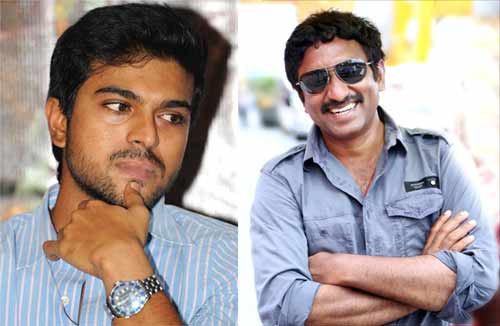 Director Srinu Vytla films have the exclusive flavor of throwing satires at senior heroes and attacking the so called stardom of our heroes, directors and other artists too. MS Narayana was the best exploited in many of the spoofing scenes of 'Dookudu' which lifted film from hit to super hit and industry hit standards. However, there is no MS Narayana for us now and Vytla has to catch one more such versatile artist to generate the humor.
If reports are to be believed, Ramcharan's new movie in Srinu Vytla direction is populated with plenty of humor when Ramcharan, doing a stunt master role in the film plays body double to star hero character clowned by Brahmaji. When aged star heroes cannot dare to adventure with risky stunts, body doubles come to rescue. As Brahmaji is aged with timid characterization, contrast will be Ramcharan. This space is enough for Kona Venkat, Gopi Mohan and Vytla to institute the high dose of fun.
Vytla is also informed to be have implanted situational dialogues to be mouthed by Ramcharan meant with an underlying meaning targeted at aged star heroes. Everything is for fun sake and hopefully, no controversy breaks out.
Your feedback is important to us and gives us valuable insights which allow us to continually improve and serve you better. We are ready to hear your feedback
Contact Us