Using Chiranjeevi's Songs a Sensible Move!
By
Sasi
Wed 09th Apr 2014 09:38 AM IST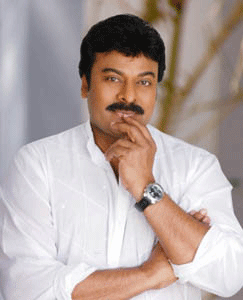 Seems like the situations are gradually turning from worse to bad and from bad to good for Chiranjeevi and the Congress Party. This is about using Chiranjeevi's super hit songs for congress party's campaigning we are talking about.
Let's not talk about the fate of Congress party in the elections and the predictions on the results of general elections. Let's have a discussion on the campaigning to be done by various political parties. As politicians of all the political parties will be busy attending road shows and public meets, the people who attend to these meets have to get a sort of entertainment. Playing audio songs is the best option to keep the audiences in full of josh. And what more else to be needed for mega fans be in delight other than playing the remix songs of Chiranjeevi? That's the sensible move done by the Congress party to woo mega fans. In contrast, the songs composed for other political parties are not giving that much energy to the audiences who attend to the road shows of those political parties.
Having been shocked with the above idea of remixing Chiranjeevi's songs, some of the anti fans of Chiranjeevi are said to have posted negative messages in social networking sites on Chiranjeevi's songs in the name of 'Fans'.
Using Chiranjeevi's Songs a Sensible Move! - CineJosh
Updated on Wed 09th Apr 2014 09:38 AM IST
Your feedback is important to us and gives us valuable insights which allow us to continually improve and serve you better. We are ready to hear your feedback
Contact Us