Srikant Addala Adjusting to Mega Trend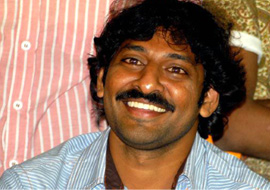 After directing two soft emotional concepts of 'Koththa Bangaru Lokam' and 'Seethamma Vaakitlo Sirimalle Chettu,' it is always a tough task for Srikant Addala to direct a new hero Varuntej from Mega compound. Reason is simple. Mega compound heroes survive on mass following and they do not ask for any family dramas or tear jerking emotions. They just rely on non-stop entertainment mixed with action and humor.
In fact, these are the two areas Srikant Addala has shown no special interest till now because both his past flicks as mentioned above have situational comedy mixed with story but he does not encourage any seperate track. Well, this would be a call of suspense on what is the nature of story Srikant has selected for Varuntej and how did Naga Babu gave his nod?
Your feedback is important to us and gives us valuable insights which allow us to continually improve and serve you better. We are ready to hear your feedback
Contact Us