Dasari...The Changed Man!
By
Ram P
on Thu 14th Jun 2012 10:18 AM IST | Updated at: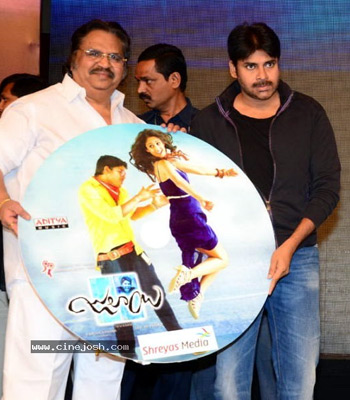 Though he is a learned man, his speeches some times appeared to be worthless. However, his recent gestures triggered many speculations among the observers. We are talking about one of the all time great directors, Dasari Narayana Rao. As of now, we have seen Dasari criticizing some of the filmy personalities on stage, with special emphasis on mega family heroes.
Has Dasari changed his attitude towards mega family now? Some days ago, he watched the movie 'Gabbar Singh', which was specially screened for him. He later praised the film unit including Pawan Kalyan a lot. In 'Julaayi' audio function as well, he showered his praises on Pawan Kalyan as well as Allu Arjun. More importantly, he has bought the entire A.P.'s theatrical rights of the movie 'Julaayi'. What do all these developments from Dasari tell us? Is there any message in it? As per the opinions of the analysts, Dasari Narayana Rao might have understood that maintaining rivalry with mega family or somebody else is simply waste of time and energy. Instead, it would be better to do some business on their movies. On the other hand, some more people are saying that it was the demise of his life partner, that changed him philosophically a perfect man. Hope, he continues the same attitude in the future as well.
Your feedback is important to us and gives us valuable insights which allow us to continually improve and serve you better. We are ready to hear your feedback
Contact Us