Junior NTR secret 'Sunni Undalu'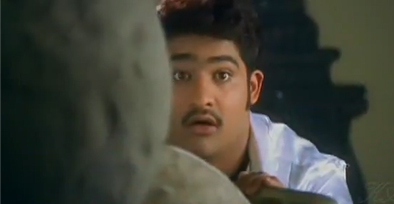 The idea of Jakkanna (Rajamouli) to send Junior Ntr for liposuction gave positive results for both of them. Tarak Fans praised their Young Tiger looks in 'Yama Donga' and rightly following the diet he maintained the right physique of course with below the normal levels of muscle fat.
From last few months after the engagement, Junior Ntr is known to be getting chubbier with each day and the difference of looks between 'Yama Donga' and 'Brindavanam' is easily detectable. Apparently Electronic media doesn't leave this kind of TRP generating topics and rightly TV9 has come up with an episode.
Putting away all the guess work, here comes the latest secret from Film Nagar that apparently Tarak and Lakshmi Pranathi have the same liking towards the Andhra Special mouth watering sweet 'Sunni Undalu.' Two to three boxes of 'Sunni Undalu' specially made with Pure Ghee is packed from Narne's residence to Tarak's house in Mehidipatnam once in every two to three weeks. Hmm…looks like Narne's family liked Tarak only with the looks of 'Aadi.'
Your feedback is important to us and gives us valuable insights which allow us to continually improve and serve you better. We are ready to hear your feedback
Contact Us