Last Chance for whom.?
By
Ram P

Jagan, CBN, Pawan for that golden chance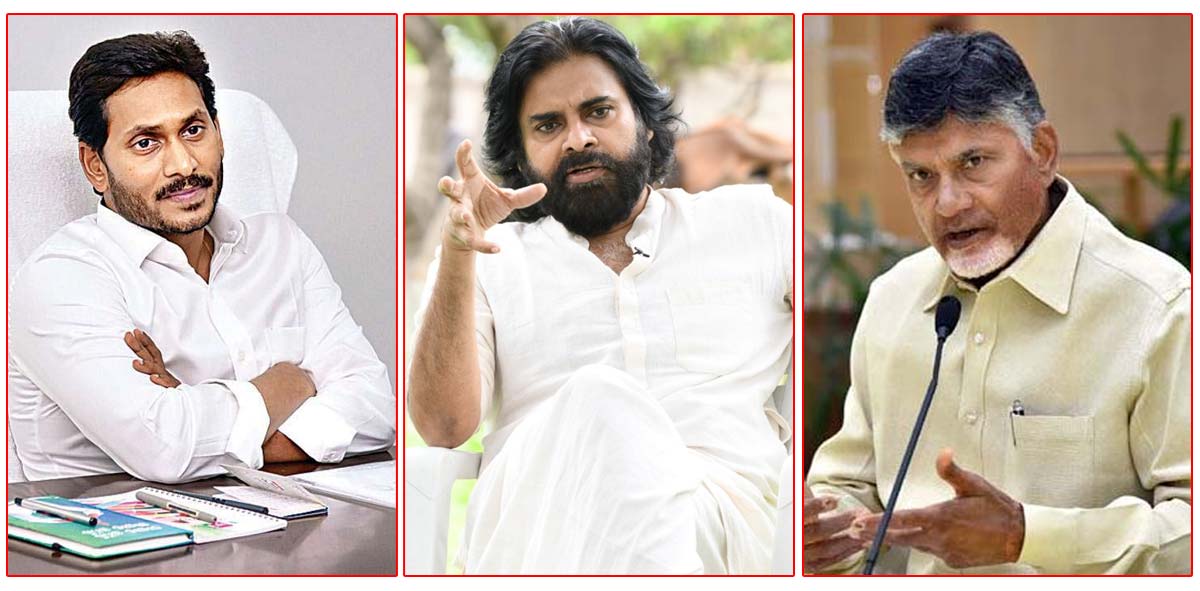 With elections around the corner in 2024, the political heat is increasing particularly in the state of Andhra Pradesh. The ruling YSRCP, opposition TDP, and the key player Jana Sena are sharpening their strategies and the frontal attack. While AP CM Jagan Mohan Reddy is asking all his ministers, leaders, and cadre to educate the people about the developmental initiatives and the government schemes undertaken by him, TDP chief Chandra Babu Naidu is warning the people that if they vote for the ruling party once again, they will be doomed.

Chandra Babu shocked all saying he will not contest the elections again if he loses the battle. This is making people wonder why Chandra Babu is indulging in the emotional blackmail of the voters. Many feel that Chandra Babu is not confident of winning the elections and so is trying this last-chance gamble. In the meantime, Pawan Kalyan, chief of Jana Sena is requesting people to vote for his party to enable him to bring a sea change in the face of Andhra Pradesh politics.

Among all this, the question is who will people decide to vote for. Will they vote for Jagan Mohan Reddy once again or will they feel that they have had enough of him and decide that he had his last chance? WIll the people decide they had enough of Chandra Babu and defeat him feeling that he already had his last chance or will they give him one more chance or vote for Pawan Kalyan who is promising something new and giving him one chance.
Last Chance for whom.? - CineJosh
Updated on Mon 21st Nov 2022 08:41 AM IST
Your feedback is important to us and gives us valuable insights which allow us to continually improve and serve you better. We are ready to hear your feedback
Contact Us