Act in haste, repent at leisure: Lok Satta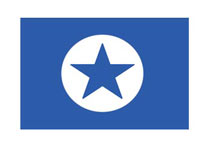 Hyderabad, Feb 8: The Lok Satta on Monday stated that the Government has to blame if the High Court has struck down the four percent reservations for Muslims in Government jobs and educational institutions.Party leaders Katari Srinivasa Rao and Ishaq Khan commented that a government, which acted in haste, would have to regret at leisure. In its eagerness to earn political mileage, the Government provided reservations for Muslims without doing its homework.
The Lok Satta leaders said reservations to the backward among minorities would be in order so long as the total percentage did not exceed 50 percent, the ceiling fixed by the Supreme Court. A scientific study should have preceded reservations for the backward among the Muslims.The party leaders wanted the Government to ensure that the High Court verdict did not harm the interests of Muslims who had already availed themselves of reservations in educational institutions and Government jobs.
Your feedback is important to us and gives us valuable insights which allow us to continually improve and serve you better. We are ready to hear your feedback
Contact Us