T-Movt. targets Corporate Junior Colleges.
By
Sasi
on Wed 30th Dec 2009 08:34 AM IST | Updated at: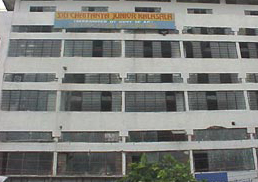 After the rampant attacks on movie shootings of those heroes who are against Telangana, now Telangana agitators are targeting corporate colleges which have their bases situated in Andhra region.

Alleging that Narayana and Chaitanya Junior Colleges are teaching lessons to students in a manner, they dislike the Telangana movement. "We are seriously warning Narayana Junior College and Chaitanya Junior College managements to take care of their teaching methods. Never try to inculcate bad regional feelings into the hearts of innocent students. When Seemandhra lecturers catch the banners for 'United Andhra,' you never dismiss them from your college.

Contrary to that, when our Telangana lecturers start their agitation, you dismiss them. What is the basis for running your corporate colleges in Hyderabad and other Telangana areas? You have come here to do the business in the name of education but we have never arrived in your Andhra region," Harish Rao warned the corporate Junior Colleges.

To render their support for the state of Telangana, "Telangana Corporate College Lecturers Forum" has moved a resolution for closing the corporate colleges in Telangana area tomorrow.
Your feedback is important to us and gives us valuable insights which allow us to continually improve and serve you better. We are ready to hear your feedback
Contact Us