JC becomes direct over Hyderabad.
By
Sasi
on Mon 28th Dec 2009 10:25 AM IST | Updated at: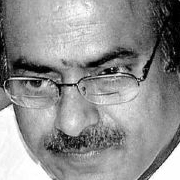 Congress MLA Jc Diwakar Reddy, who headed the Seemandhra MLA's resignation drama in Assembly for 'United Andhra Pradesh', has now directly attacked the Telangana politicians to decide about Hyderabad, in the case if Telangana is to be formed as a separate state.

Speaking to the media Jc Diwakar Reddy said, "Even now I stand for 'United Andhra Pradesh', but if Telangana State is to be formed at any cost…then I demand and discuss about the status of Hyderabad. Our capital city Hyderabad is being developed by people from all regions like Andhra, Rayalaseema and Telangana.

In any case, if necessity arises to break the state into pieces…first let us clear our stand on Hyderabad and then go for it."

General analysis of the statement from Jc Diwakar Reddy is giving a clear indication that, Seemandhra politicians have given up their struggle for "United State"…now, Hyderabad once again becomes the bone of contention.
Your feedback is important to us and gives us valuable insights which allow us to continually improve and serve you better. We are ready to hear your feedback
Contact Us