YS Jagan strategies (> or =) YSR strategies.
By
Sasi
on Fri 13th Nov 2009 01:14 AM IST | Updated at: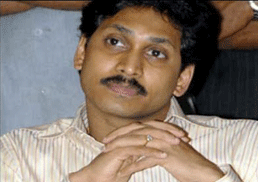 Ys Jaganmohan Reddy, son of Late Chief Minister YS Raja Shekhara Reddy is creating an opinion of a great strategist almost resembling his father YS Rajashekhara Reddy. YS Rajashekhara Reddy never cried before the media targeting any of his opponents or never targeted any of his betrayers with in the party. His style was more of implementation rather than explanation.

Same looks to be followed by Ys Jaganmohan Reddy. He never cried before the media targeting all those penultimate powers in the Congress which are creating hurdles on his journey to Chief Ministerial post. Konda Surekha, Danam Nagender and few other leaders are trying their part before the media to keep the Jagan's charisma intact.

Yesterday was for the second time Ys Jaganmohan Reddy has shown a clear strategist appearance in him in recent days. First was the day when he targeted Roshaiah's New Delhi visit and yesterday, when there was one day to go for Greater Hyderabad campaigning to start, he dared to convey his dream of becoming the Chief Minister even with any number of hurdles before him with age and support favoring on his side.

Will this pile up pressure on Congress party? Will this lead to any more of Jagan's supporters resigning their minister posts? Will this create any chaotic condition with in the party? Will these statements have any effect on GHMC elections? are to be watched.
Your feedback is important to us and gives us valuable insights which allow us to continually improve and serve you better. We are ready to hear your feedback
Contact Us