Don't vote in favour of Pranab: BJP
By
Ram P
Thu 28th Jun 2012 10:58 AM IST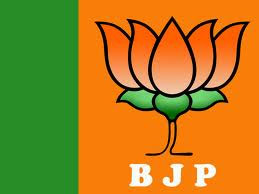 Bjp National Secretary P Muralidhar Rao on Thursday called upon all elected representatives in the State and Centre not to vote for Pranab Mukherjee, the Presidential nominee of UPA in the upcoming elections.
Talking to media persons at party office at Nampally, Muralidhar Rao accused Pranab Mukherjee of delaying the decision on Telangana statehood and being primarily responsible for political uncertainty in the State. He said that the delay on statehood decision had badly hit the prospects of growth on all fronts and investors were forced to go to other States in search of green pastures. Because of uncertainty, he said that the image of State got completely damaged.
Stating that the UPA Government constituted a three-member committee of the Cabinet ministers under the Chairmanship of Pranab Mukherjee in November 2004, Muralidhar Rao said that Pranab totally failed to make any progress on the issue and was still continuing with a stalemate situation. Although Mukherjee occupied senior position in the UPA government, he alleged that he did not use his good offices and capacities to resolve the issue.
Stating that he was not appealing to the elected representatives to vote in favour of NDA candidate P A Sangma, he asked them not to support Pranab Mukherjee.
Don't vote in favour of Pranab: BJP - CineJosh
Updated on Thu 28th Jun 2012 10:58 AM IST
Your feedback is important to us and gives us valuable insights which allow us to continually improve and serve you better. We are ready to hear your feedback
Contact Us