National Congress fears on YS Jagan.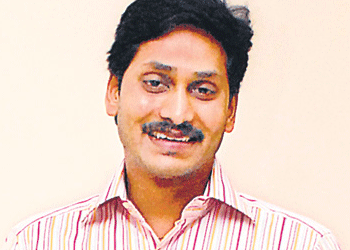 >Ys Jagan Mohan Reddy, the only son of YS Raja Shekhar Reddy is making brisk moves in Hyderabad with his lobby to acquire the CM Position. The story would have been altogether different, if Jagan is either a Minister in the State or at least a MLA. His MP seat has become a big minus now, say a political analyst.

When State MLA's in number of 140's are providing their unconditional support to Jagan, what are the major fears that are surrounding National Congress leaders like Sonia and Veerappa Moily in giving the Chief Ministerial position to Jagan, is the crux in State politics now.

As per a Political analyst, these are the few quoted below:

1. YSR and his family grow in charishma and become a competitive force to the charishma of Gandhi's (Sonia, Rajeev and Indira).

2. As our State Congress is known for Politics in Politics, the inexperience of Jagan to these intricate issues may hamper the Congress in winning the next elections.

3. It might appear to other parties that, Congress High Command is a failure and their best interests were put down from the pressure of just State MLA's…which high command at any point of time doesn't want to.

4. Jagan is an indomitable force in the State, no doubts about it…but the time to use Jagan as a weapon hasn't been arrived yet.

Your feedback is important to us and gives us valuable insights which allow us to continually improve and serve you better. We are ready to hear your feedback
Contact Us