Zero and false budget, says opposition parties
By
Ram P
Fri 17th Feb 2012 07:27 AM IST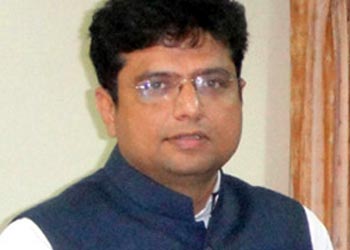 The opposition parties slammed the Budget 2012-13 placed by Civil Supplies Minister D Sreedhar Babu in the State Legislative Council on Friday.
The opposition parties described the budget as 'zero and false' budget. Speaking at the Media Point in the council, Leader of Opposition D Veerabhadra Rao termed the budget as anti-people. He said that the government wants to pretend that it was better the previous governments by placing a budget slightly higher than the previous budgets.
Veerabhadra Rao said that the government has made a habit of placing budgets every year with an increase of two to three thousand crores. He alleged that the government wants to levy new taxes on the public to raise its revenues without disclosing the departments and sums. He condemned the government for placing a false budget which have nothing new to offer to the public in the field of agriculture, education, health and development. He said it was a gift of saddened government to the people of State on the occasion of Maha Shivaratri.
The CPI, CPM and other leaders termed the budget as imaginary and condemned the government.
Zero and false budget, says opposition parties - CineJosh
Updated on Fri 17th Feb 2012 07:27 AM IST
Your feedback is important to us and gives us valuable insights which allow us to continually improve and serve you better. We are ready to hear your feedback
Contact Us