'No, I can't sacrifice for Balakrishna'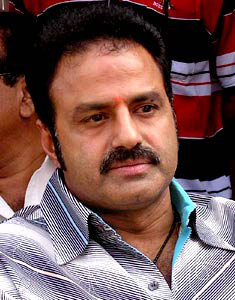 A section of TDP MLAs from coastal Andhra region have openly welcomed the announcement of Balakrishna to join the active politics. While Nandamuri Nata Simham has admitted his entry in 2014, few MLAs were ready to quit their positions at this moment and give chance for Balayya to contest from their Assembly seats. Even though, BO Bonanza did not react to any such calls, here is a Telangana MLA who spoke different to media.
NTR has earlier contested from Kalvakurthi Assembly seat in Telangana region and reports say Balakrishna might also be interested in taking up the same constituency where in present sitting MLA is Jaipal Yadav. He spoke to media at NTR Bhavan, 'None of the Telangana MLAs are ready to sacrifice their positions as and now for Balakrishna. In particular I am not willing to resign my seat for Balayya Babu.' Well, for the first time some one with in TDP is seen opposing Balayya.
Your feedback is important to us and gives us valuable insights which allow us to continually improve and serve you better. We are ready to hear your feedback
Contact Us