'Last rites of Assembly' unconstitutional: LSP
By
Ram P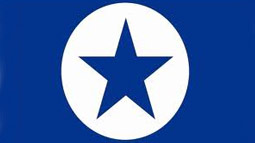 The Lok Satta Party on Monday termed the Joint Action Committee plan to conduct 'the monthly rites for the dead' Andhra Pradesh Legislative Assembly on March 17 as 'blatantly unconstitutional'.
In a media statement, Lok Satta Party working president DVVS Varma regretted that the BJP and the TRS would be associating themselves with the action plan of TP JAC Chairman Kodandaram.
Mr Varma said the action plan shocked all those who believe in the Constitution and democracy. Such an adventure will be welcome only to those who believe in extra parliamentary means, constitutional crises and anarchic violence. The proposal mirrors the deteriorating situation in Andhra Pradesh and highlights how movements launched to accomplish an objective go astray, going by the attacks on the Assembly, general shutdowns, and vandalism.
Mr Varma said there would only be anarchy if the Constitution and legislatures are given a burial. He appealed to all supporters of the Telangana movement and believers in democracy to raise their voice against such adventurism. He reiterated his demand that the Government take the initiative to hold a debate in the legislature on the Telangana demand and arrive at a solution acceptable to all regions of the State.
'Last rites of Assembly' unconstitutional: LSP - CineJosh
Updated on Mon 14th Mar 2011 07:05 AM IST
Your feedback is important to us and gives us valuable insights which allow us to continually improve and serve you better. We are ready to hear your feedback
Contact Us