Naidu, Please get out from Maharashtra!!!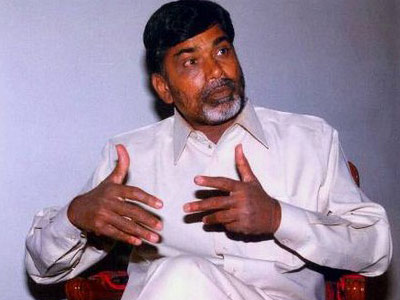 As per the order of Maharashtra Chief Minister Ashok Chawan, all the cases filed against Nara Chandrababu Naidu and other TDP leaders on their Bus Yatra to Babli have been dropped by Maha Police. All the TDP leaders after forcibly made to get inside the buses from Dharmabad ITI College, they are flown to Aurangabad Airport.

All the TDP leaders who were manhandled before the journey were left in the bus without any proper treatment. Now, this Volvo Bus has directly entered into the Aurangabad Airport and Maha Police are forcing Naidu to board the special flight IC001 which will take off directly to Shamshabad Airport.

Speaking about the entire sequence of incidents Ashok Chawan said, 'There is always an alternative method of solving the problem amicably through negotiations. Now, please leave Maharashtra. There is a limit for hospitality for Maharashtra Police.'

On the other hand Naidu is showing stiff resistance to board the flight by staging dharna in the airport, demanding the trip to Babli before leaving to Hyderabad, while Maha Police are requesting him not to trouble them anymore.
Finally, Maha Police resorted to Lathi Charge once again forcing the TDP leaders to board the flight which will arrive in Shamshabad in next two hours. So, its Anti Climax for Naidu and Co.
Your feedback is important to us and gives us valuable insights which allow us to continually improve and serve you better. We are ready to hear your feedback
Contact Us