Telangana Horror Story as Film!
O Sthree Repu Raa Horror Movie in Telangana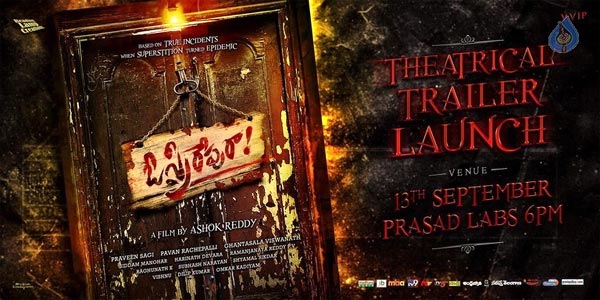 There are many horror based incidents reported on superstitious beliefs of people happening in every corner of world. Some of these incidents might be worthwhile story elements to cook a screenplay and make the same into a thrilling feature film. Here comes one such attempt before us in the form of 'O Sthree Repu Raaa.'
'O Sthree Repu Raa' is a popular phrase in Karimnagar and Medak districts of Telangana. There were reports of a lady evil spirit haunted few villages in the above said two districts knocking the doors in mid nights. Those who ever opened the doors are killed. Holding up their breaths to adjourn their deaths, people painted the main house doors with 'O Sthree Repu Raa.' This concept was although formulated into many short films, first time we are to be served with feature film in Ashok Reddy direction.
We are also reported that Ashok Reddy has directed many short films and using all this experience he picked the unique story for 'O Sthree Repu Raa' with the tagline of 'When Superstition Turned Epidemic.'
Telangana Horror Story as Film! - CineJosh
Updated on Wed 16th Sep 2015 07:49 AM IST
Your feedback is important to us and gives us valuable insights which allow us to continually improve and serve you better. We are ready to hear your feedback
Contact Us