Farhan Wants to Meet Mahesh Babu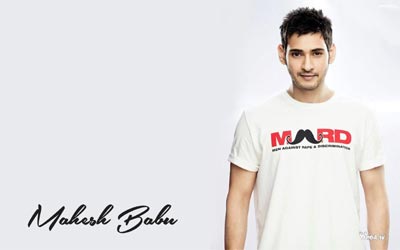 Bollywood versatile personality Farhan Akhtar is here in Hyderabad to participate in a Music show. More than as an actor, director, Farhan is popular for superb singing abilities. He also has close association with Mahesh Babu as they both have jointly promoted MARD (Men Against Rape and Discrimination) campaign initiated by Farhan immediately after Nirbhaya incident in New Delhi. During those times Mahesh Babu sang meaningful lines penned by Javed Akhtar by translating the same into Telugu.
'I am planning to meet Mahesh Babu but I have a tight schedule in Hyderabad. Depending on availability of time, I will have a chat with him,' Farhan said. Along with Mahesh Babu, there are stars like Shah Rukh Khan, Priyanka Chopra, Hrithik Roshan, Arjun Rampaul and others who supported the good cause of MARD.
Your feedback is important to us and gives us valuable insights which allow us to continually improve and serve you better. We are ready to hear your feedback
Contact Us