Is One Week Enough for 'Paisa'?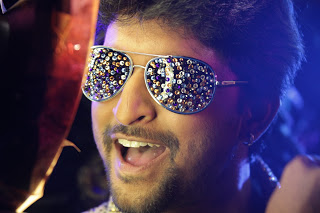 What is the situation and what is the exact plan of Ramesh Puppala in announcing the release date of 'Paisa' as February 7th, exactly one week before the announced date of February 14th for 'Jenda Pai Kapiraju.' Both the films have Nani as hero and how come a gap of just 7 days will be enough to exploit the commercial stamina of 'Paisa' is the question from trade pundits. Well, the career of Nani is lofted to a big six with three films almost queued for parallel releases viz. 'Paisa, Jenda Pai Kapiraju' and 'Aha Kalyaham.'
'Paisa' has been long waiting for release facing financial hurdles. Now, what is that force which pushed Ramesh Puppala to bring in the movie in a damn hurry? Well, is this another game with 'Paisa' date? Who will postpone from the race? Will it be 'Paisa' as usual or whether it could be 'JPK' to shift for a new date because release postponements are not new to Telugu films. Any how, YRF has decided to release 'Aha Kalyanam' in last irrespective of other two Nani movie dates.
Your feedback is important to us and gives us valuable insights which allow us to continually improve and serve you better. We are ready to hear your feedback
Contact Us