R Narayana Murthy is cleverer than Nag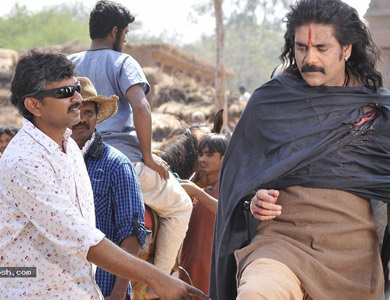 The ongoing Telangana movement in this part of Andhra Pradesh is the reason behind 'Poru Telangana' of R. Narayana Murthy faring very well in B and C class centers. RNM made sure that film will be released on time that is on Sep 16th when movement is at one of the peak points. Accordingly he even made KCR and other TRS leaders to grace a premier show of film that gave extra promotion for film.
Now, a movie with Telangana backdrop story is enough for this part of audience to make it a hit. People are boiling with regional feelings and Nagarjuna's 'Rajanna' release around this time would have done a sea of wonders. Unfortunately release of this film has fallen into dilemma with re-shoot of some scenes. Trade sources say R. Narayana Murthy is cleverer than Nagarjuna because timing of a release will matter more in success of a film and that is well grasped by RNM.
Your feedback is important to us and gives us valuable insights which allow us to continually improve and serve you better. We are ready to hear your feedback
Contact Us