What did Mahesh Fix In His Mind?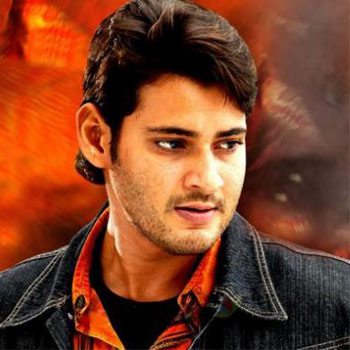 When every body wants Mahesh Babu to get out from the influence of 'Pokiri', he seems to have still struck deep into that mania. Post 'Pokiri' continuous failures should have made him learn new lessons. Unfortunately that is not the case and first teaser of 'Dookudu' released into the market yesterday shows the punch dialogue of Mahesh as 'Mind Lo Fix Ayithe Blind Gaa Yelli Pothaa.'
Given the kind of attention a film from Prince usually attracts, it is time for Super Star to take enough care in living up to their expectations. 'Dookudu' being known as a cop story and with punches looking similar to 'Pokiri,' obviously Fans are coming under extra tension as why is Mahesh doing this again and again? What is that great logic that made Mahesh to fix his mind and become blind in accepting these kinds of dialogues which have lost the fad in public? Wish that 'Dookudu' is not the same run of mill old story lines.

Click this link to view 'Dookudu' first teaser.
Your feedback is important to us and gives us valuable insights which allow us to continually improve and serve you better. We are ready to hear your feedback
Contact Us