Why is Ileana playing with Producers?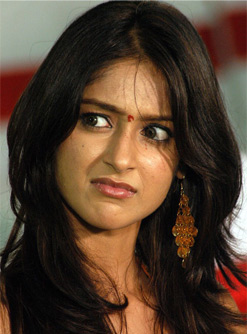 Soon after the release of 'Shakti,' heroine of the film Ileana had a spat with producer Aswini Dutt by refusing to take part in promotion. In fact, she even spit venom on director Meher Ramesh for cheating her which made Aswini Dutt to file a complaint on the actress. Fearless Ileana never cared on this looking after her own business with Rana.
Now, similar troubles are following the Goa beauty in Tamil Nadu. Producer Mohan Natraj is peeved with Ileana as he claims of paying her a hefty advance for the film 'Deiva Thirumagal' with Vikram. In next few days, Ileana opted out of this film tempting to star besides Vijay for 'Nanban' (Tamil '3 Idiots') in the direction of Shankar. Natraj says that Illi babe hasn't returned the advance till date which is unprofessional and isn't responding to calls made by his assistant. Along with Aswini Dutt, even this Natraj is demanding for a ban on Ileana in South film industry. Now, it is Ileana who needs to answer the question as why is she playing with lives of producers?
Why is Ileana playing with Producers? - CineJosh
Updated on Thu 12th May 2011 01:31 AM IST
Your feedback is important to us and gives us valuable insights which allow us to continually improve and serve you better. We are ready to hear your feedback
Contact Us