Tarak's memorable gift to Fans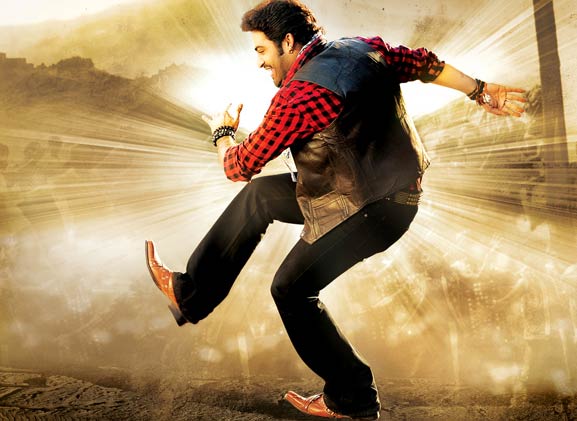 There was a long pause in Junior NTR's activity from few months as he was busy with too many commitments to fulfill, staying unattached to public . At last he comes before the Fans yesterday with a big bang and they can't ask anything more than this. Yes, it was the audio release of 'Shakti' and the vibrating scene of Tarak's live performance.
Amidst the presence of Nandamuri Fans as guests, audio launch of 'Shakti' took place on a high note. Special memorable gift from Tarak for his Fans was the scintillating live performance on the stage for song 'Thaaliyaa Thaaliyaa...,' the welcome song for Young Tiger. Junior NTR wearing the dress with symbol of 'Trishulam' (Symbol for 'Shakti'), auditorium went into heavy noise once their favorite hero started dancing on the stage. Looks like 'Shakti' is to rock in coming days.
Click this link to view 'Shakti' audio release gallery.
Your feedback is important to us and gives us valuable insights which allow us to continually improve and serve you better. We are ready to hear your feedback
Contact Us