Ileana leaves him for the sake of Tarak!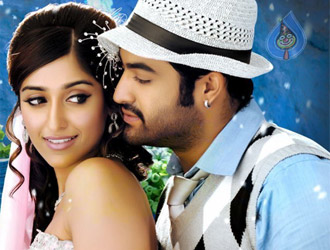 Looks like Ileana is fine tuning her career after a drought year of 2010. The nasty blow of 'Saleem' made her run back to Goa and take a long break to cure the wounds. Now that two projects of 'Shakthi' and 'Nenu Naa Rakshasi' are in her hands, it was earlier thought that Rana would strike the theatres at least one or two months before NTR.
Now the game plan is changed. There is a talk that 'Shakti' might arrive in advance than 'Nenu Naa Rakshasi' given the kind of chaos surrounded the Puri Jagannath flick. Not worried much about Rana and his project, Ileana is spending most of the time with Junior NTR and 'Shakti' as she urgently needs some boost for career. Obviously Tarak is a boost boy and let us see how this 'Rakhi' pair rocks again.
Your feedback is important to us and gives us valuable insights which allow us to continually improve and serve you better. We are ready to hear your feedback
Contact Us