Varma's eroticism revealed again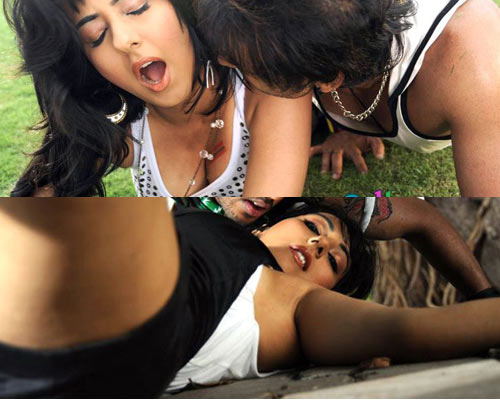 Ramgopal Varma may be a genius director but he gave enough hints through media that he has a different feel and thought towards women. After seeing Ramu's 'Rangeela' or 'Naach' or 'Adavi' or 'Nishabdh,' one could easily register an opinion about his eroticism towards hot babes. Of course this would only add an extra spice to his natural talent.
Now, the third song of 'Appalraju' which was released yesterday is a perfect example of a 'B' grade Mallu song or 'C' grade Telugu song with lyrical kitschyness. Even the pics of actor and actress danced to this number in the movie were out into market and this is once again Varma's eroticism at peak. Wish that Varma reaches his target audience with this song.
Click this link to view this 'Appalraju' spicy gallery.
Varma's eroticism revealed again - CineJosh
Updated on Wed 08th Dec 2010 10:20 PM IST
Your feedback is important to us and gives us valuable insights which allow us to continually improve and serve you better. We are ready to hear your feedback
Contact Us