Khaleja @ Orange in RTC Cross Road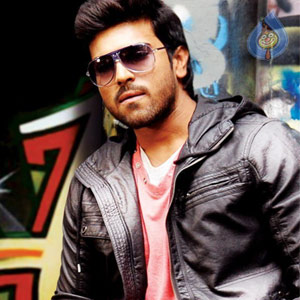 Some times, theatre managements will go through fearful situations that could cause heavy damage with so called Fan Frenzy for Big stars in Tollywood. Same such situation was seen in Devi 70 MM today for the premier show of 'Orange' that started at 8AM. Lucky that heart beat of theatre management came back to normal with in minimum time from the sudden hyper blood pressure situations surrounded inside the auditorium.
Yes, theatre was fully packed with Mega Fans and 'Mega Star Zindabad' slogans were roaring all around in the very early morning as audience were waiting for the first visual on the screen. All of the sudden, Cabin Operator started playing the audio song 'Sada Siva Sanyasi…' from 'Khaleja' and how can this go fair with Mega Fans who started running towards the Cabin for change of the song raising loud slogans of Mega Star.
Mistake was that 'Khaleja' celebrated 50 days of run in the same Devi 70 MM yesterday and Cabin operator might have forgotten to change the CD track to 'Orange' which resulted in big mistake. Lucky that no body was in the Cabin and the song went on playing for nearly 2 to 3 minutes and then does theatre management understood the intensity in the Hall. With in no time, the song was stopped and clever technician went directly to play the Movie escaping the ire of Mega Fans.
Khaleja @ Orange in RTC Cross Road - CineJosh
Updated on Fri 26th Nov 2010 07:18 AM IST
Your feedback is important to us and gives us valuable insights which allow us to continually improve and serve you better. We are ready to hear your feedback
Contact Us