How will Varma tackle Cherry and Venky?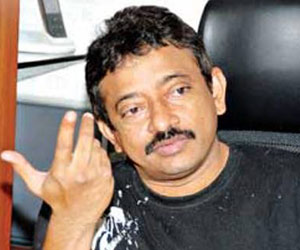 Eccentric film maker Ramgopal Varma is a clear businessman and the techniques he use to market a movie is well known to every one. With 'Raktha Charitra - 1' faring as an average movie at BO yet making Varma more prosperous stays as a proof to rate this creative brain. During the climax of 'Raktha Chairtra - 1,' Ramu declared that sequel is to arrive on 19th of November.
Reasons unknown but 'Raktha Charitra - 2' stepped back to 26th of November and when Cherry's 'Orange' is now finalized to be arriving on the same date, no way that Varma could dare his release the same day. If that is missed, one week following from there on Venky stands as a tough competitor with 'Nagavalli' on December 2 which isn't again a good sign for Varma. So, till mid of December or for that end of 2010, Varma may not release his 'Raktha Charitra - 2.' Let's wait and see how Varma will tackle Cherry and Venky!
Your feedback is important to us and gives us valuable insights which allow us to continually improve and serve you better. We are ready to hear your feedback
Contact Us