CBI arrests Gali Janardhan Reddy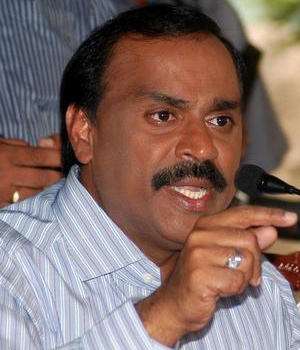 A 10 member CBI team leaded by director VV Lakshmi Narayana arrested Karnataka's former Bharatiya Janata Party (BJP) minister Gali Janaradhan Reddy in a graft case registered against illegal mining activities in the name of Obulapuram Mining Company.
Gali will be headed to Hyderabad for interrogation along with OMC managing director B. Srinivasa Reddy, after raiding the residences in Bellary and Ananthapur early today morning. Earlier Karnakata Lokayukta Santosh Hegde submitted a voluminous report on Gali brothers and their illegal mining mafia. Supreme Court confirmed these allegations and gave nod for CBI to proceed with their investigation.
Tags:
GALI JANARDHAN REDDY
ARRESTED
OBULAPURAM MINING COMPANY
CBI
5