Sumanth's second marriage on cards!!
Thu 28th Jan 2010 03:04 PM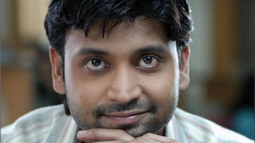 It is a known truth that Sumanth and Keerthi Reddy were married very soon after their initial breaks in career. Within a very minimal time, opinion differences sprouted up and they have become opposite poles which even led to their separation. Later Sumanth has become busy in his career and Keerthi Reddy has shaped up as a young entrepreneur, but both of them have kept their personnel life at a hold and they were racing towards their goals.

Akkineni family is now known to be taking the issue seriously and as per the news they are making brisk moves to make Sumanth, a responsible husband for the second time. Sumanth who was reluctant initially is now a determined guy to go for second marriage. A source reveals that, a beautiful bride has been finalised and she is an NRI who is doing her research related studies in the USA. If everything went right, their engagement would have been held in last month but now it is gossiped that marriage may be held within next two months.
Tags:
SUMANTH
KEERTHI REDDY
AKKINENI
MARRIAGE
DIVORCE
6
Latest