How is '1' Competition to 'Yevadu'?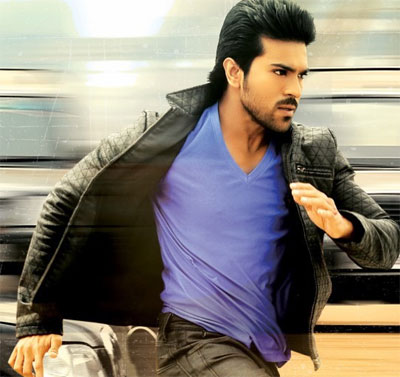 There is definitely a particular range of market restricted for every star hero in Tollywood. May it be Ramcharan or Mahesh Babu or Pawan Kalyan, none of them is a competition for others. In fact, these names are the pride of Telugu cinema because they have raised the bar of commercial potentiality of Tollywood on International scale. So, even if a competitive atmosphere exists…it's definitely healthy and quality oriented. Some of the media sources have speculated the reason for 'Yevadu' release being pushed to Pongal is the well sketched plan of Allu Aravind to down size the availability of theatres and thus the records which could go in favor of Mahesh Babu's '1 Nenokkadine.'
On the other side, Mega Power Star Fans are keeping it simple. 'When neither Mahesh Babu nor producers of the film have officially confirmed the release, how can 'Yevadu' become a competition to '1'? So, it is just the business strategy of finding the favorable time for release and 'Yevadu' which is delayed by long way will not find any more damage even if postponed from December 19th to January second week,' one of the Mega Fans responded.
Tags:
YEVADU
1 NENOKKADINE
MAHESH BABU
RAMCHARAN
PONGAL RELEASE
ALLU ARAVIND STARTEGY
5