Trisha changes tattoo on her private place.
Fri 13th Nov 2009 03:15 AM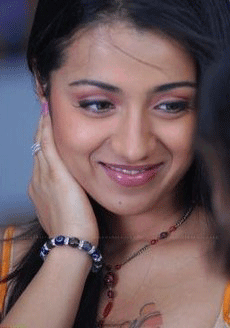 Tattooing on private places like waist, navel and near hidden sexual body parts has become a fashion in film industry. Even Trisha is no excuse for that. Trisha is known to have tattooed with a cute little fish called as 'Nemo' on one of her private hidden sexual body part which was also a special place for audience, some two years ago.

Now as this tattoo has become out of fashion, sexy Trisha has removed the "Nemo" from her most private part and brought a butterfly tattooed there. People say that this butterfly holds only a temporary position on that special private part.
Latest