Will Bandla Ganesh Profit on 'Baadshah'?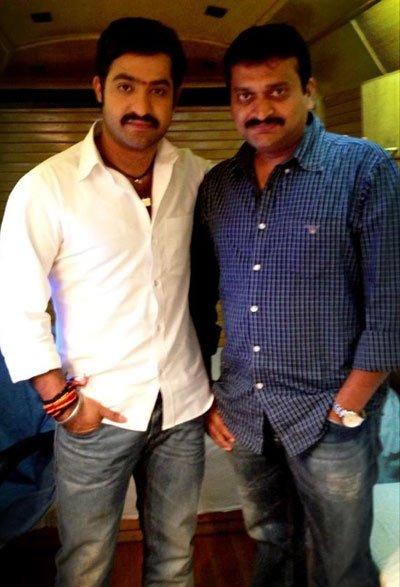 Producer Bandla Ganesh Babu's daring guts to invest Rs.40+ or almost Rs.50 Crores on 'Baadshah' has become the top subject in film circles. The intention is clear as everyone in the team of 'Baadshah' are determined to give a big break to Junior NTR by turning this movie into next 'Dookudu.' Director Srinu Vytla who never exceeds budgetary contraints for the first time has gone over-board straining the resources.
If BO benchmark to prove the star stamina of Tollywood top heroes is pegged at Rs.50 Crores, then it is tough time for Bandla Ganesh to really get into a safe profit zone with this project, says analysts. Yes, unique positive talk with overwhelming return crowds were the exact reasons behind 'Dookudu' or 'Gabbar Singh' or 'Magadheera' to still stand on top breaching Rs.50 Crores mark. There are only fewer or zero instances in history where we have seen any of the directors giving back to back industry hits. If Srinu Vytla has the caliber to stand as one among them, then Bandla Ganesh will be on safe recovery else he has to pay the price.
Tags:
BANDLA GANESH BABU
BAADSHAH
HOT
OVER BUDGET
SRINU VYTLA
5