Mahesh > Party + Aged Hero?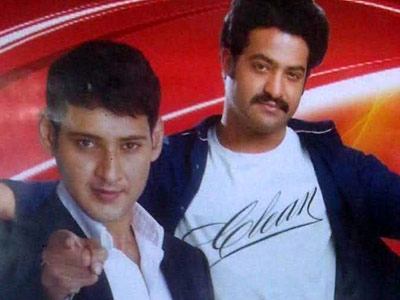 The recent happenings after the Vijayawada visit of Young Tiger NTR revealed that a political party and an aged hero were showing their strong rivalry on Jr.ntr. Also, it is clearly evident that they might not support Jr.ntr's new movie 'Baadshah'. Obviously, Jr.ntr gets a maximum of Rs.5 crores loss due to the lack of their support. Since the hero's movies are hardly getting Rs.5 to Rs.10 crores share recent times, he lost the grip in tollywood trade.
In this scenario, Prince Mahesh Babu has accepted to lend his voice for 'Baadshah'. The trade pundits are of the opinion that Mahesh's voice can fetch more than Rs.5 crores share easily, as his fans would throng to the theaters of 'Baadshah' to listen to the voice of Mahesh. Thus, above calculation, 'Mahesh greater than the party plus aged hero' proved right.
Tags:
JR.NTR
MAHESHBABU VOICE OVER
BAADSHAH
POLITICAL PARTY
AGED HERO
CALCULATION
4