Teja Narla-Teja Sajja Confusion in Media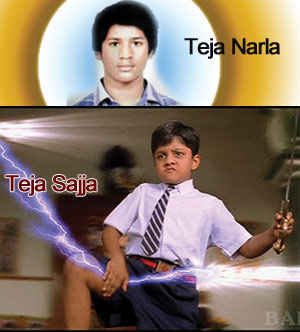 Unfortunately, Teja Narla, the child artist who acted in the movies 'Murari', Ramadandu' etc. was found dead at Lakshman Jhula of Rishikesh. However, there has been a sort of confusion among the media circles about Teja Narla and Teja Sajja as they published the photoes of Teja Sajja as Teja Narla while reporting the matter.
In fact, Teja Sajja is safe and happy with his studies and is no way connected with the above incident. Earlier, he acted in the movies such as 'Indra', 'Tagore', 'Vasantham', 'Yuvaraju', 'Sri Ramadasu' 'Gangotri' etc. Currently, Teja Sajja is studying intermediate.
Tags:
TEJA NARLA
TEJA SAJJA
CONFUSION
MEDIA
CHILD ARTIST
TEJA SAJJA SAFE
4