Hot Heroine Dating with Manager!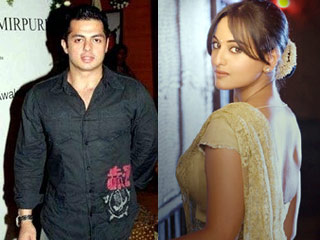 Bollywood hot actress Sonakshi Sinha is rumored to be dating with sports and celebrity manager Bunty Sachdeva. This man is brother-in-law of actor Sohail Khan and also handles the endorsements which are signed by Soankshi in recent times. Their relation was started as a professional one and soon it take a personal route with common interests finding a rare match. Now, Bunty is more than just a manager to Sonkashi.
Although the actress is doing her level best to keep this romantic relation as a secret hiding from media, the one or other news is leaked quite often. Sona's daughter Shatrugan Sinha may give an answer on this because when Sonakshi's dad has recently fell sick, it was Bunty who stood by the family.
Tags:
SONKASHI SINHA
BUNTY SACHDEVA
AFFAIR
SOHAIL KHAN
SHATRUGAN SINHA
4