No Release for Sex Film on Brahmanism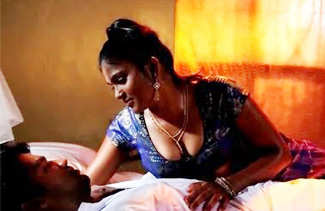 'A Woman In Brahmanism' is one controversial movie which is targeted at Women in Brahmin community and there have been restless protests made by Brahmin Associations to stop the release of this film. Finally, Women and Child Welfare Chief Secretary Officer Neela Sahani headed a committee to attend a screening of this film before submitting a comprehensive report on objectionable content and iverall content in it.
Media reports say that, major part of 'AWIB' is filthy filled with intentional content of insulting the Brahmin women along with explicit scenes and erotic expressions. There were plenty of doubts expressed by the Committee and a report (may be calling the ban) will be submitted today to the Government. Meanwhile, producer has agreed to change the title of flick to 'Woman' and also ready to chop off nearly 3 Minutes of adult content.
Tags:
A WOMAN IN BRAHMANISM
REVIEW COMMITTEE
5