Balayya Disappointed his Fans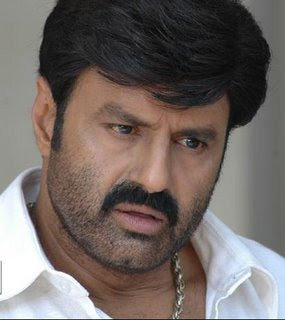 Natasimham Nandamuri Balakrishna's official entry to politics is is eagerly awaited by many of his followers and of course a section of political analysts. Today, Balakrishna attended 'Basavarama Tarakam Cancer Hospital' and had a chat with the press. Talking to the newsmen, he stated that he would soon make his entry to politics. However, leaving a big disappointment to his fans, he made it clear that Chandrababu Naidu would be the C.M. candidate for the general elections, 2014 and he wouldn't compete for it. He also denied the gossips that he was seeking party working president status.
It is an open secret that many of Balakrishna's fans are hoping that Balakrishna will become the future C.M. of the state. Surely, they might have shocked with the latest statement of Balayya. Meanwhile, some of the political analysts are saying that Balakrishna will have lot of chances to be the C.M. candidate for the forthcoming general elections and his latest statements about his political entry are just part and parts of his political strategy. Let us wait for the future political developments in TDP.
Tags:
NATASIMHAM NANDAMURI BALAKRISHNA
POLITICAL ANALYSTS
BASAVARAMA TARAKAM CANCER HOSPITAL
CHANDRABABU NAIDU
4