Pawan to Target that Channel?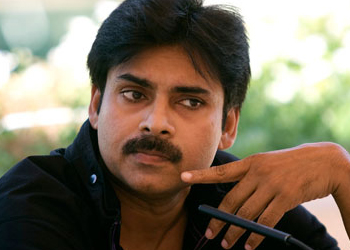 Power Star Pawan Kalyan's latest flick's title 'Cameraman Gangatho Rambabu' has been in the news for the past few days for different reasons. Especially, some interesting discussions are going on with intellectuals and the cine critics. The major point from one of those discussions is that which media agency is going to be targeted by Pawan Kalyan in the movie. Though they couldn't get the answer, some of the Pawan Kalyan's fans are coming up with interesting points.
As per Pawan Kalyan's fans, one of the electronic media, has been slinging mud on Pawan Kalyan for the past few years and whenever, they telecast any cine based program, they deliberately skip Pawan Kalyan as if he is not a superstar. Also, they wonder that particular channel always talks about one or two heroes despite their failures at the box office.In this connection, some of the fans are learnt to have sent messages to their hero to discuss some of this kind of issues in the movie as the movie's story is based on media houses. Also, they suggest that a good media house, that exhibits transparency must also be appreciated. Let us see whether the director and the hero listen to their words or not.
Tags:
POWER STAR PAWAN KALYAN
CAMERAMAN GANGATHO RAMBABU
ELECTRONIC MEDIA
4