Mahesh is Samanta's 'Greeku Veerudu'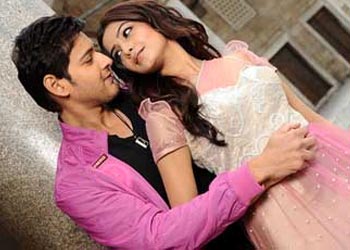 Prince Mahesh Babu's 'Seethamma Vaakitlo Sirimalle Chettu' movie's first schedule has been completed and its second schedule will start from 16th of this month. Mahesh will join the film's shoot for the first time from 16th onwards.
As per the inside sources, one song has already been shot on the heroine Samantha and the lyrics of this song go on like this; "AARADUGULA ANDAGAADU..VACHCHENAA NAATHO...EDADUGULU NADICHENAA". This song is said to be an inspiration of 'Greeku Veerudu' song of Ninne Pelladutha movie, in which, heroine Tabu sings that song and Nagarjuna appears in stylish looks on the other side. Here also we can expect Mahesh will be seen in stylish get ups in SVSC's song. We can also see similar kind of song in 'Dil Wale Dulhaniya Lejayenge' where Kajol sings a song and Shahrukh Khan appear in stylish get ups.
Tags:
PRINCE MAHESH BABU
HERO MAHESH BABU
MAHESH NEW MOVIE
SEETHAMMA VAKITLO SIRIMALLE CHETTU
SAMANTHA
GREEKU VEERUDU SONG
NINNE PELLADATHA MOVIE
NAGARJUNA
KAJAL
SHAHRUKH KHAN
4