Mythological song in 'Dammu'?
Sun 05th Feb 2012 05:30 PM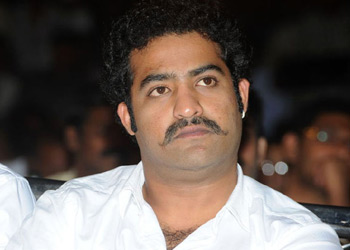 'Dammu' is said to be one of the most sought after movies of this year. No doubt, such a craze generated on the movie is due to Young Tiger NTR is doing protagonist in the movie. We know pretty well that heroes from Nandamuri compound are known mostly through their mythological roles. Late NTR left nothing to others to play any mythological role. His successor Balakrishna also received appreciations from the critics for his Sri Rama and Sri Krishna roles.
Being a hero from Nandamuri compound, Jr.NTR is yet to prove his mettle in doing mythological roles. Earlier, he was seen as Yama in 'Yamadonga' and showed mind boggling performance in that role. His fans are expecting a fulfledged mythological role from him. But it seems it takes some more time to fulfill their desires. However, as per the grapevine, it is known that there will be a mythological song in 'Dammu' movie and Trisha will also be seen in this song. For now, NTR's get up in this song is kept confidential. The movie is slated for release in the last week of April.
Tags:
DAMMU
YOUNG TIGER NTR
LATE NTR
SRI RAMA
SRI KRISHNA ROLES
NANDAMURI
4
Latest