Puri's sensible reply in BM's SM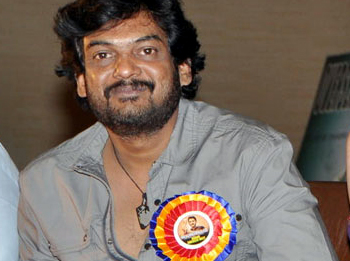 The success meet of Pongal hit, 2012, 'Businessman' was held on 23rd January at Novatel in Hyderabad. Instead of boasting off the movie through monotonous speeches by the stars and technicians, the press meet was proceeded through question and answer method. Besides the cast and crew of the movie, director Ram Gopal Varma also joined the meet. Mahesh Babu's was so witty in answering rapid fire kind of questionnaire.
When Puri was asked his reaction about the complaint lodged by the activists of Bhajarang Dal alleging they got hurt their feelings as lord Sri Rama and Sri Krishna were dishonoured in one of the songs, he sensibly replied that all the cast and crew who attended the function belong to Hindu religion and their feelings were not hurt with any such sequences of the movie. Once again Puri proved how smart he is, through this answer.
Tags:
BUSINESSMAN
SUCCESS MEET
NOVATEL
HYD
PURI JAGANNATH
SRI RAMA
SRI KRISHNA
BHAJARANG DAL
4