Is Businessman hit or super hit?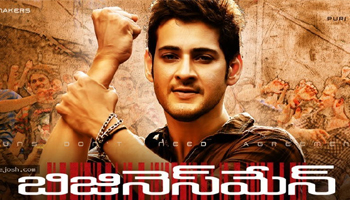 Prince Mahesh Babu's 'Businessman' is completing its first week run on 19th January. Since the movie has been released in maximum number of centers all over the world, the movie is getting all time record collections in all the areas. Fortunately, there is no big opposition for the movie. Even though Venkatesh's 'Bodaguard' is running with decent collections at the box office, we can't say that it is the competition for 'Businessman' as Mahesh Babu has a big following among the youth. Consolidating, 'Businessman' could become the only choice for all sections of audience for this 'Pongal' and so is the cause for the amazing collections of the movie in the first week run.
However, a sudden dip of collections of the movie 'Businessman' has been noticed on the sixth day of its release and the same has been continued on day seven as well. As per the trade sources, if the same scenario continues, the movie may not get marathon run and consistent collections like 'Dookudu' for a long time. However, they admit that the movie has already got a break even through its first week collections and it can easily be termed as a hit movie if the long run collections are taken into consideration. In contrast, Mahesh fans are expressing their wish that the movie would become one more blockbuster like 'Dookudu', as they predict the movie continues its dream run for some more weeks unanimously at the box office.
Tags:
BUSINESSMAN
HIT
SUPER HIT
DOOKUDU
COLLECTIONS
BOX OFFICE
BUSINESSMAN MOVIE
4