Prince dances like the super star!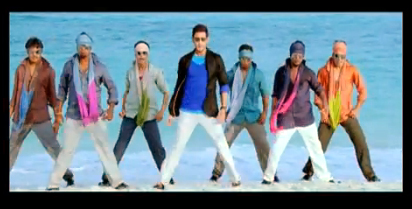 The excitement is in the air as the much awaited film of prince Mahesh Babu 'Businessman' release date draws near. The fans of the prince are eagerly lapping up each and every news – big and small about their hero as well as about the film. The trailers are a only raising the pitch further.
In one of the trailers Mahesh Babu is seen dancing in style. He seems to be enjoying the song and the dance fully. The fans are naturally ecstatic about this particular song. They say that the dance steps and mannerism in the song 'Saar Vastharu…Vastharee…' reminds them fully of prince Mahesh Babu's father super star Krishna.
Click Here to see this Businessman Movie Video Promo Song
Tags:
MAHESH BABU
SAAR VASTHARU..VASTHAREE SONG
DANCE
KRISHNA
MAHESH DANCE AS IDENTITY OF KRISHNA
4