Shocking reason behind Rajini to USA!
Mon 23rd May 2011 10:02 AM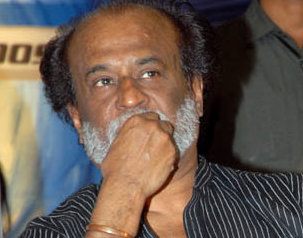 All izz well till now as Rajinikanth is shifted to private ward and he is no more needed to go for ICU treatment. Yet, there is one shocking revelation from Sri Ramachandra Hospital sources in Chennai that Rajinikanth is no more the same Super Star. If reports from one of our close doctor sources in SRMC and few media sources are to be believed, Rajinikanth will soon move to the US of America for further treatment of his ailments.
Major sufferings for Rajini now are malfunctioning of Kidneys and Liver. Although reason for Liver failure can well be speculated, even his Kidneys have behaved troublesome from last one month almost near collapse. So, Rajini urgently needs Kidney transplantation. For past one week, he was under dialysis. Four days ago, Rajini refused to go for dialysis owing to pain. As an alterative, kidneys of daughters Aishwarya and Soundarya were tested for transplantation but result seems to be unfavorable. Thus is this decision from Super Star family to go America for transplantation depending upon availability of kidneys there!
Latest