Why Ramcharan replaced Mahesh Babu?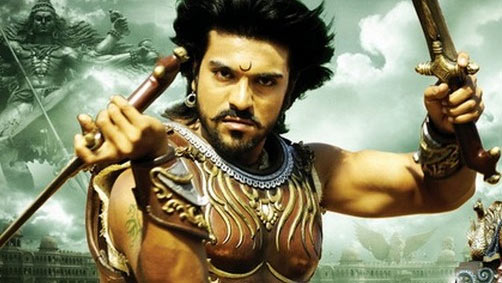 A new buzz in cine circles is that Ramcharan has got a rare chance of his life and that too by the sake of Mahesh Babu. None knows what was happening behind the doors but an ambiguous talk about Cherry replacing Prince in the flick of Maniratnam is making rounds in film industry.
That was a dream for Mahesh to act in the film of Maniratnam based on historical novel 'Ponniyin Selvan.' Some how the project went on delayed and there was early news on project being sheleved mid way due to budgetary constraints. Mani being impressed by Cherry in the get up of 'Maveeran' (Tamil 'Magadheera') is known to have instantly okayed him to 'Ponniyin Selvan' only once Mahesh Babu expressed his scarcity of call sheets. If this happens to be true, then Cherry can be considered to have hit a jackpot. Let us wait for an official announcement.
Tags:
RAMCHARAN
REPLACED
MAHESH BABU
PONNIYIN SELVAN
MAVEERAN
MANIRATNAM
CALL SHEETS
5